The Barefoot Investor: 2018/2019 Edition: The Only Money Guide You'll Ever Need 9781489460745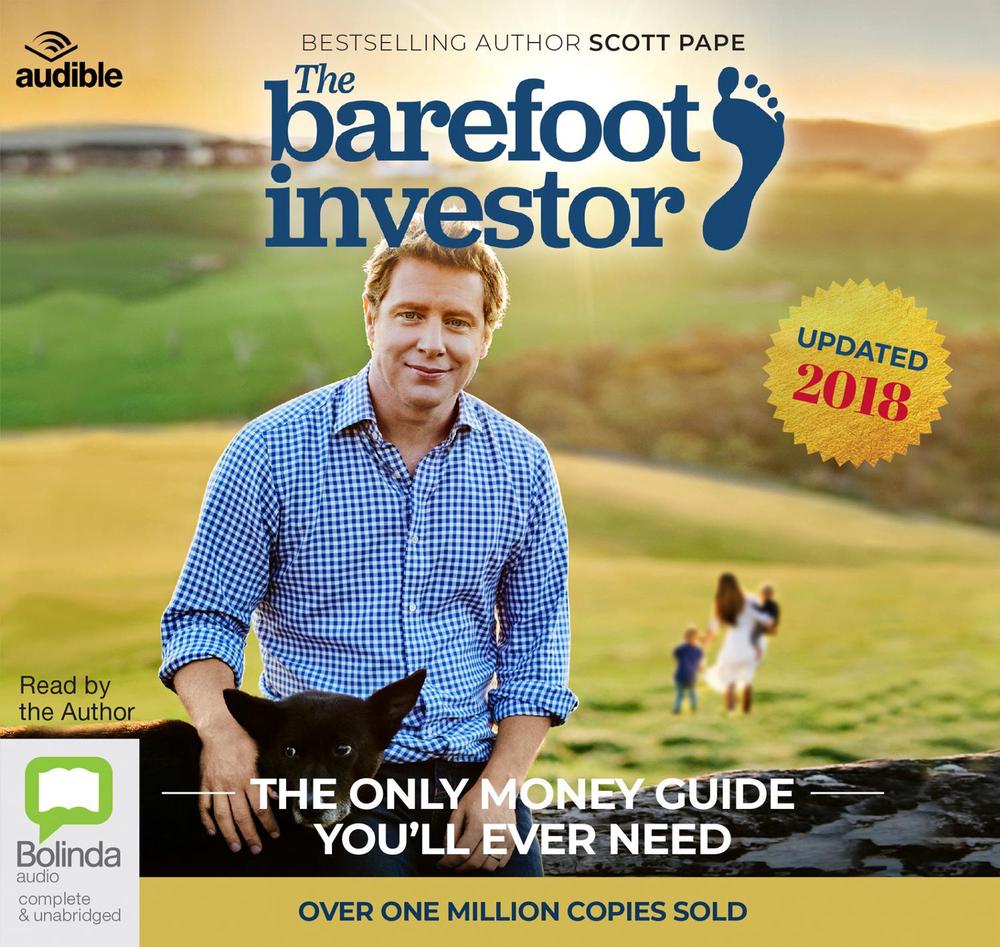 ---
The Nile on   FREE SHIPPING AUSTRALIA WIDE   The Barefoot Investor: 2018/2019 Edition by Scott Pape

Fully revised and updated for the 2018-2019 financial yearThis is the only money guide you'll ever need.That's a bold claim, given there are already thousands of finance books on the shelves. So what makes this one different? Well, you won't be overwhelmed with a bunch of 'tips' or a strict budget (that you won't follow). You'll get a step-by-step formula: open this account, then do this; call this person, and say this; invest money here and not there. All with a glass of wine in your hand.This book will show you how to create an entire financial plan that is so simple you can sketch it on the back of a serviette ... and you'll be able to manage your money in 10 minutes a week.You'll also get the skinny on:Saving up a six-figure house deposit in 20 monthsDoubling your income using the Trapeze StrategySaving $78,173 on your mortgage and wiping out seven years of paymentsFinding a financial advisor who won't rip you offHanding your kids (or grandkids) $140,000 checks on their 21st birthdaysWhy you don't need $1 million to retire...with the Donald Bradman Retirement StrategySound too good to be true? It's not.This audiobook is full of stories from everyday Aussies - single people, young families, empty nesters, retirees - who have applied the simple steps in this book and achieved amazing, life-changing results.And you're next.

FORMATCompact Disc CONDITIONBrand New Author Biography

Scott Pape is the founder of the Barefoot Investor, and author of the bestseller The Barefoot Investor: The Only Money Guide You'll Ever Need. For well over a decade Scott has reached millions of Australians through his national weekend newspaper columns, appearances on TV and radio and his bestselling books. He teaches people from all walks of life how to become financially independent. Scott Pape has been voted 'Australia's most trusted finance expert'. He's the Barefoot Investor. A fiercely independent investment adviser who, for over a decade, has reached millions of Australians through his newspaper columns, and on TV and radio. He teaches people from all walks of life how to become financially independent. Audible is a seller and producer of spoken audio entertainment, information, and educational programming on the Internet.

Review

'Follow the Barefoot path or at least consider doing so as soon as possible.' -- Tim Fischer, former Deputy Prime Minister of Australia

Details ISBN1489460748 Author Scott Pape Publisher Bolinda Publishing Year 2018 Narrator Scott Pape ISBN-10 1489460748 ISBN-13 9781489460745 Format Compact Disc Publication Date 2018-10-28 Imprint Audible/Bolinda Audio Subtitle The Only Money Guide You'll Ever Need Country of Publication Australia DEWEY 650 Playing time 387
We've got this
At The Nile, if you're looking for it, we've got it.With fast shipping, low prices, friendly service and well over a million items - you're bound to find what you want, at a price you'll love!
30 DAY RETURN POLICY
No questions asked, 30 day returns!
FREE DELIVERY
No matter where you are in Australia, delivery is free.
SECURE PAYMENT
Peace of mind by paying through PayPal and Buyer Protection TheNile_Item_ID:118874334;